Cafe Bikes' Qualities
To start with lets just emphasize on the basic qualities of a Cafe Racer.
The Cafe Racer motorcycles have some distinct features that makes them stand out from the other motorcycles.An ideal Cafe Racer looks something like this.
The feel that you get while you mount the saddle of such a beast is ecstatic. When you rev your bike, the engine gets in sync with your heartbeat and the feeling is unmatchable.
Here's a video which portrays what it feels like while you ride a Cafe Racer and the history behind it. It also mentions the distinguishing feature of a Cafe motorcycle.
Similarity with Ducati Sport 1000
I am not saying that Royal Enfield has copied any bike ,but its a complete different bike altogether.
Still it shares a close and striking resemblance with the Ducati Sports 1000.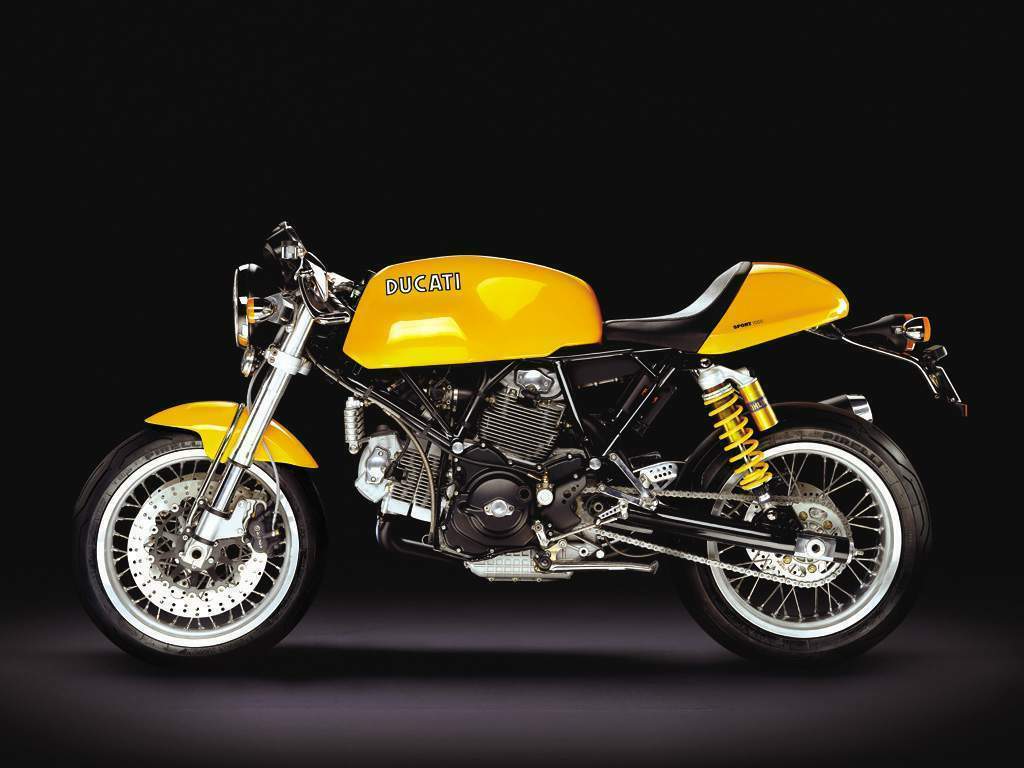 Ducati Sports 1000
Royal Enfield Continental GT
Let us refresh our memories how the experience would seem like when we mount on a Ducati Sport 1000.
And according to me the police chase sequence is the best video to commemorate it.
So my question is how can the Royal Enfield be revamped? Or what to expect from Royal Enfield Continental GT Version 2?
The answer is quite simple ,the Continental GT in itself is a masterpiece and given that its a product from the stable of Royal Enfield makes the bike even more special.
But still if there are some discontent people out there,we can suggest you with a few alternatives here and there to make the existing Cafe Racer even more aggressive.
Inverted telescopic suspension.
LED tail lamps ( similar to the new Thunderbird )
Further lowering of the Clip-on handle bars
Wider tyres .
A Short yet loud exhaust.
Exposing more mechanical parts and bringing the intricate details of the bike to light.